JDL Racing Latest pics
First of all, I would like to thank all of you who came down on Saturday to watch the racing, it means a lot to me and it made the weekend having you all there….I hope you all enjoyed it and you are all welcome any time!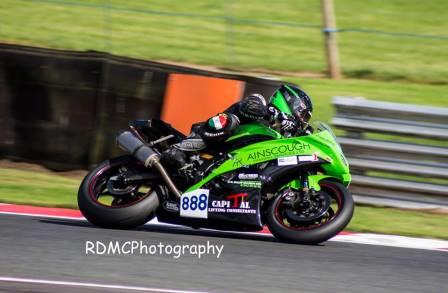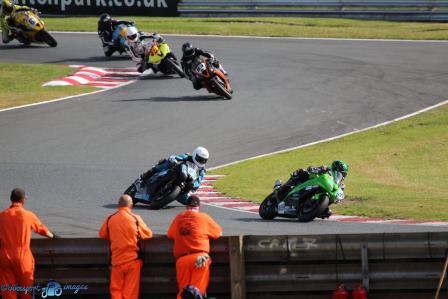 Finally at a circuit that I have been to even, if it was only twice on track days.
Testing on Friday morning went ok, and we were hoping for good qualifying positions on the grid but unfortunately due to worn tyres we only managed 18th position on the grid.
I had been struggling with grip for the test sessions and for qualifying so we decided to switch tyre manufacturers and go for the new Metzeler Race Tech RR's rather than the Continentals. These tyres are used by top TT racers and have a good reputation so anything was worth a try to get our times down.
Race 1
I had my Suspension technician with me on race day from TW Suspension-Tech (Teut Wiehn) and he has worked hard to get me and the bike ready for every race.
I got off to a not so good start, lifting the front wheel but managed to still pick a few places up into the first corner.  Luckily we narrowly missed out on an incident at Hizzys Chicane, but unfortunately this meant we lost the tow on the leading pack.
However I got my head down and slotted into 12th position.  I started closing the gap on the next pack of riders but unfortunately due to do a near miss with a slow back marker I couldn't quite get to them and we came home in 12th and I put in a fastest lap of 1:46s which is my quickest lap around the Oulton circuit.
Race 2
I got off to a great start and managed to get up there with the leading pack, I passed a few riders going into Island bend and then I got my head down and tried to keep with the leading pack.
I got into 12th again on the 3rd lap and pulled away to try and catch down 11th.  On the last lap I managed to close down around a 5s gap on the 11th place rider but unfortunately it was too late and we just missed out on 11th.  But we managed another strong finish in 12th place and got valuable points.
This was our best weekend to date, my fastest lap was only 3s off the leaders' pace and we could see the leading pack all the way through the race.  We made a lot of progress with my riding style and  I gained a lot more confidence in the bike.
We are now looking forward to Rockingham in July and are hoping for another successful weekend racing.
Don't forget the Oulton Park races will be on Motors TV on 9th July at 09:35pm so fingers crossed we will get some coverage again!
Thanks again for all of your support, it would not be possible without you. Me and the team are very grateful and we hope to see you soon at some more race meetings!