Joe 888 strikes his 1st Gold Podium place
Sunday 08/06/2014 was the 2nd Round of the Preston District Motorcycle Racing Club Championship at 3 Sisters and thankfully, going against the weather forecast we were blessed with hot, dry conditions with glorious sunshine for most of the day.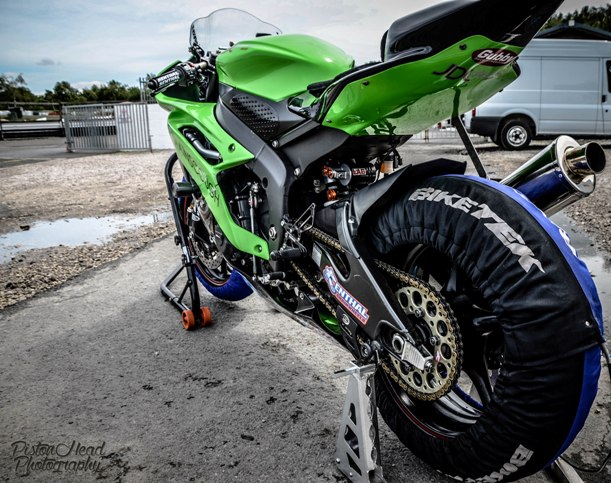 This is the first outing on the new bike at 3 sisters and I was more nervous than the first round as I didn't want to go out and be slower than the old bike….
Due to having a new bike, I am still racing in the Newcomers, however I for the second class I will be racing in the  Formula 600 class, which is again very competitive and I am alongside riders such as Rob Barber (national level rider and Isle of Man TT racer who was fresh from a 3rd place at this year's TT), Sunni Wilson (former 600cc champion at 3 Sisters) and a number of other national riders.  This was going to be tough!
My goal for the year at 3 Sisters is to get below a 1 minute lap …..
Race 1 – Newcomers Qualifying Race (finishing positions from this race determines grid positions for the Points Race)
I pulled 13th on the grid out of the bag which wasn't best however the championship leader, Martin McGrath was just behind me which levelled it out a bit.  The grid was full, the club had an amazing turn out for this round which was great.
I made a brilliant start getting straight into 3rd position with Martin McGrath in 2nd and another newcomer Mike Norbury in 1st.  Quickly Martin made a move for the lead and I followed suit and we were left to battle it out for the rest of the race.  The pace was very fast, but due to the hot conditions, grip was not great and we were sliding on the corner exits trying to get the power down.
I was comfortable following the leader all race and had a plan to try and get underneath him on the last corner on the last lap but unfortunately a backmarker messed my plan up by cutting me up.  As it was only a qualifying race I Settled for 2nd on the grid, 0.488 seconds behind the leader, knowing well that if I get away in the championship race I could possibly eek out a lead.
My fastest lap was a 59.186, already under a minute J
Race 2 – Formula 600 Qualifying Race (finishing positions from this race determines grid positions for the Points Race)
I pulled 5th on the grid, 2nd row which was brilliant, and I knew I might not be able to keep with the leaders but I thought sod it, the bike was awesome in the 1st race lets have a go!
Off the line, into the first corner and…I was leading, so I got my head down and put some serious laps in, I managed to hold the lead for 2 whole laps.  However on the 3rd lap Sunni Wilson managed to get underneath me and then Rob Barber followed suit before the hairpin.
I tried to hang onto them and to my surprise I was reducing the gap they had pulled but not quite getting into touch with them and I tired in the latter stages which cost me 3rd  and then 4th and came home in 5th place (the rider in front passed me under a yellow flag however as it was only qualifying I didn't protest and let it be).  Amazing result and things only got better when I got the lap times and my fastest lap was a 57.7 second lap, just under a second slower than  the fastest lap set by Sunni Wilson.  To say I was happy was an understatement, I had managed to finish within 5 seconds of the leaders who do this for a living and the next rider behind me was over a second away.
Race 3 – Newcomers Championship Race
2nd on the grid, next to Martin on pole – I knew I had to get a very good start to try and get a win out of this one.  Unfortunately for Martin, in the Formula 600 Qualifying race he had an off, but we managed to get his bike out for the race.  When the lights went out I got a great start but martin was on my left staying with me so I left the braking for the first corner late and managed to again get into the lead.  I got my head down and with the tyres now wearing hard, the grip was getting low and I was sliding a lot, great for spectators and a lot of fun for me doing so but not good for getting fast lap times.
However I managed to continue leading right to the end of the race, resulting with mine and the team's first ever win, with the gap to second place man Adam Gittings being  5.1 seconds, he managed to get past Martin on the last corner.  The feeling was awesome, the win means that I am now level with Martin McGrath leading the Newcomers Championships.
Fastest lap of the race went to me and was a  58.7 second lap.
Race 4 – Formula 600 Championship Race
This took place 10 minutes after my 3rd race and I was knackered but I wanted to give it my all and see if I could get some points in the bag as I had missed out on the first formula 600 round earlier on in the year.  I took 5th on the grid and again as the lights went out I shot into 3rd behind Rob Barber and Sunni Wilson.  I was staying with them until I went wide on the pit straight leading to the hairpin and let 2 riders past. I got my head down again however they gapped me and then I made a mistake on the same corner as earlier and let the 5th place rider through.
I fought straight back at him on the hairpin and we were side by side going round the corner but I lost grip on the exit and settled down to bring the bike home in 6th comfortably.  Again an impressive race as I am the only newcomer who could stay with the leading group, of which were all national level riders.  This gave me 5 points which has put me in 8th in the championship!  I am hoping to get at least one podium in this class this year and fingers crossed I would like to finish in the top 5.
Fastest lap for me was a 59.00 second lap.
Fantastic day overall, the setup changes seemed to have worked and I felt very comfortable on the bike.  We still need to find more rear grip but we will see what other changes we can do. However we ended up with our first WIN! A new Personal Best lap time of 57.7 seconds, a time of which no one could believe as it was only my second time at the track and my first race there on a new bike.
To top the day off, in the presentations at the end of the meeting, I was not only awarded with my 1st place trophy but I was awarded with the "Marshalls Rider of The Day" award.  This was apparently a unanimous decision and took me by surprise.  In a way I was more proud of the rider of the day award than my winners trophy!
Onwards and upwards now for the rest of the season.  The next race is again at 3 Sisters and is a double header on 12th and 13th July so if you have a free afternoon or morning, racing starts at 11 and finishes at 5pm (my races finish around 4 ish).
Once again we would like to thank you all again for your support this year.  I wouldn't be out on the grid if it wasn't for ATSL's help and I'm proud to be flying the flag for us and bringing in good results.