2016 Thundersport update
Welcome to the latest update on our testing over in Spain last week.
We were using Spain to help us get used to the new 2012 Yamaha R6 for the 2016 season.  Last year we had a 2009 stock R6 and now we have a newer bike, but it is a Supersport Evo spec R6, which basically means the engine is tuned to a higher performance for more power. However this means more running costs.
Another difference for 2016 is our tyre manufacturer that we will be using;  we used Metzelers last year which were fantastic, but as British Superbike rules state a controlled Pirelli race tyre, we have decided to use the Pirelli's so that we if we do a British Superbike round, we will have raced on the tyre and the bike would be set up for it too.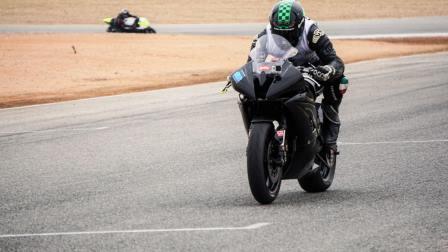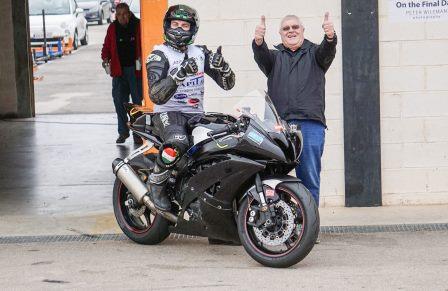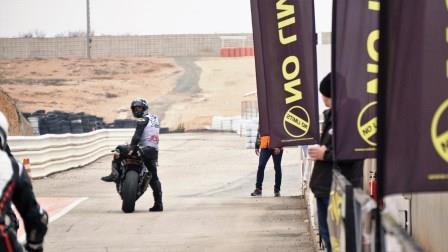 Monday
For the first 2 days of testing we decided to use a brand new set of Metzeler tyres (the same tyres we used last year), this would allow me to get used to the new bike, with a familiar grip/feeling.  The first few sessions were used to get used to the track and find a base suspension and rider position setting.
I had never seen the track before but as the afternoon went on, I the bike was feeling great and the lap times weren't looking too bad either.
Tuesday
Tuesday we were still on the Metzeler tyres, but as we had a better idea of where the track went we wanted to try and get the lap times down even more before we got onto the Pirelli tyres.
We used as much track time as possible, and I was feeling great on the bike, this began to show when by the end of the day we posted a lap time which was only 3 seconds slower than some of the British Superbike rider times that were being posted the same day.  I was over the moon.
Wednesday
The last day of testing we used for the Pirellis. Straight away we noticed a difference in how the tyres handled.  Rear grip was lower causing a lot of sliding mid corner and on exit, however front end grip was awesome!  I could brake later and harder without loosing any front end feeling.
Throughout the day we were in constant communication with our suspension technician, giving him feedback on how the bike was handling and we made a lot of setup changes to the front and back suspension.  This paid off as by the end of the day we were lapping with good lap times again and the bike felt brilliant.
Overall the testing went very well, the bike was faultless and I managed to gel with it very quickly.  We still have a lot of work to do before the first round at Brands Hatch in March, but we have arranged another test day on 27/02/2016 at Oulton Park (weather permitting) which we will be taking our suspension technician with us and also an ex BSB and Thundersport Elite rider will also be there to help us dial me and the bike in and be ready to race!
On behalf of everyone at JDL Racing, I would like to thank you for supporting us for the 2016 season.  ATSL have supported us from the beginning in 2014 and it is an honour to fly our flag on the bike for another year!!
Also I would like to welcome Christine to the team for 2016, we are so lucky to have such great support from the Ainscough family and the ATSL Group!
I have attached some photos from the testing at Cartagena.  The bike was in black bodywork (just in case of any falls, which we luckily managed to avoid!) but we had our sponsors displayed on our leathers.
I look forward to a fast and safe season and hope to see you at the races!
Kindest Regards
Joe, Dave, Ruth and the JDL Racing Team